Episode 168 - Maybe It's Human Hair
Textual Tension joins the Ghouls to discuss haunted dolls
7 months ago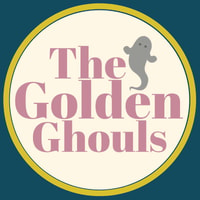 Our friends, Textual Tension, joined us this week to discuss haunted dolls. From a haunted Twilight prop baby to an ancient Chinese burial doll, this episode is a JOURNEY. Join us for lots of laughs and lots of creepiness!
Want more Textual Tension? Find them on all your favorite listening platforms, as well as Instagram, Facebook, Twitter and Discord!
Have ghost stories of your own? Email them to us at [email protected]
Be sure to rate, review, and subscribe to us wherever you get your podcasts, and follow us on social media - Twitter, Instagram, Facebook
If you enjoy our show, please consider joining our Patreon or Repod! This helps us go on spooky trips and create even more ghoulish content.
Mastered by Adam Hand, with intro and outro music by Richard Domings.
Thank you for listening, and stay spooky!