Episode 170 - Thank You for Being a Ghoul
Alyssa shares details from investigations at the Lizzie Borden House and the Salem Inn
4 months ago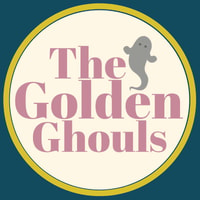 In the final episode of The Golden Ghouls, Alyssa shares details and evidence from our investigations at the Lizzie Borden House and the Salem Inn.
To our listeners - thank you for your continued support over the years. We could not have made this spooky little podcast without you. We are eternally grateful for the love we received and for the friendships we made along the way.
Be sure to rate, review, and subscribe to us wherever you get your podcasts, and follow us on social media - Twitter, Instagram, Facebook
Mastered by Adam Hand, with intro and outro music by Richard Domings.
Thank you for listening, and stay spooky!